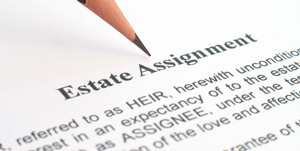 Who do you want at your bedside when you're terminally ill –Your best friend of 20 years or the brother you haven't spoken with in 20 years?  And who should inherit your home and the assets contained within it when you die—or your hard-earned retirement savings for that matter—your distant uncle, or your partner who has given up his or her income to stay home to raise the child you have together?

Florida does not formally recognize any relationship other than marriage and, as such, does not grant unmarried couples any legal protections.  I have spoken with numerous clients who believe that unmarried couples do have certain rights – hospital visitation or medical decisions – when it comes to their partners; but this is not true. Without the proper legal documents, unmarried couples do not have the right to make decisions for their loved one either during illness (with hospital care) or after death (with disposition of remains).  In fact, unmarried couples are not even entitled to notification of the death of their partner.

Although the law may not automatically recognize your partner as your "spouse", there are legal steps you can take to ensure that your partner does get the same rights and benefits as a married spouse.

Executing an Advanced Health Care Directive would ensure that medical personnel recognize the authority of your trusted partner to make medical decisions for you. Some hospitals might not want to recognize a non-traditional partnership, but ALL of them recognize the role of a Health Care Agent.

Signing a HIPAA waiver means that your partner will not be kept in the dark regarding your medical status and other personal information hospitals keep confidential.

Creating a Will means you can nominate the person you want to act as executor of your estate upon your death, and who the beneficiaries of your property will be, regardless of whether you have a marriage license or not.

Executing a financial power of attorney gives your partner the power to make financial decisions if you are unable. This is especially important if you have mingled finances and have been making joint decisions for years already.

Updating your life-insurance and IRA or 401(k) beneficiary forms allow you to name your partner as the sole and primary beneficiary of these proceeds. And if you're still concerned, creating an irrevocable life insurance trust or a retirement trust will provide further protection and peace of mind.

These documents are the bare minimum you need to achieve the peace of mind that comes with knowing that your chosen representative will be able to speak for you, and inherit from you, in the event of unforeseen circumstances.

I can help you achieve the security and peace of mind that many traditionally married couples take for granted.  To learn more about Estate Planning for the Alternative Family please call 407.470.8889.
---