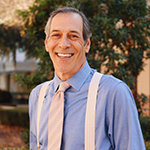 The head of the Wallman Financial team is Michael Wallman. Michael is an investment executive with over 25 years of experience in the financial services industry and has developed a keen insight into developing professional and personal relationships.
Michael brings his investment talents to each of his clients as a Financial Planning, providing superior client communication and service.
Click here to learn more about Michael Wallman.
While working with clients, Michael Wallman of Wallman Financial refers clients to a carefully picked team of professionals. Together with Wallman Financial, this team of professionals develops a "holistic" approach to your overall financial future. Think of it as a way to save time and to reduce the headaches of making sure everyone is working together.
Links are being provided for information purposes only.