Financial Planning for the Alternative Family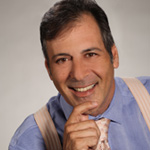 Wallman Financial, headed by Michael Wallman helps individuals and couples of all creeds to help secure their financial future with trusted and experienced financial planning services in Orlando. Put our 15+ years of experience to work for your financial goals.
Wallman Financial makes available a full range of tax and insurance services to supplement, compliment, and execute its own planning and securities services to individuals and alternative families. This comprehensive team approach in coordination with local and national professionals, results in a stronger financial plan for you and your loved ones.
So give us a call or send us an eMail today to learn how we can help you improve your financial future for you and your family.
Services
Our approach helps ensure that you have the best possible financial plan for your personalized needs. These services include:
Our services include:
Financial Planning

Long Term Care
Our team
Our team is comprised of local and national professionals that have experience with your individual needs and concerns.

Real Estate

Insurance

Financial Services

Estate & Legal